Photo courtesy TEAM 21 After School Program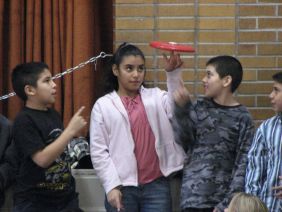 "OH YEAH, WE SOLD OUT!!! You guys were AWESOME and the kids have not stopped talking about it. Thanks again for a wonderful time!"
~ Helen G. – Adams Elementary
The Spin Jammer Fund Raiser Program is a fun and easy way to generate income for your school, while providing the participants with a bargain on a high quality disc.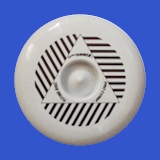 The Spin Jammer Company will send your school a minimum of 100 discs for $4.00 per disc with no money up front. The school then sells the discs for $6 per disc and keeps $200 profit for every 100 discs it sells. After seeing a Flying Aces show, everybody will want to get a disc.
Spin Jammer will even pay the return shipping
for any discs that do not sell, so you can't lose.
Give us a call at (734) 428-2100 to get things rolling.